text.skipToContent
text.skipToNavigation
La Fermete
6003801237082
La Fermete 95 Piece Tool Kit with Tool Box Including Hammer and Screwdriver Set
Product ID : TLY095
R 1,11700
UCount rewards 11170
Online Only
This product is exclusive to online shopping and may only be purchased and returned online as it is not stocked in-store.
3RD PARTY ITEM
This is supplied by NXSales and may result in additional delivery fees.
LA FERMETE PREMIUM QUALITY TOOLS
La Fermeté 95 Piece Tool Kit with Tool Box Including Hammer & Screwdriver Set
Be prepared for garage, workshop and household repairs with this set of the most reached for tools and Sockets and a selection of the most popular garage tools. The 95-piece tool case from La Fermete includes everything that the modern housewife or experienced hobbyist needs. From various screwdrivers, to hammer and pliers, the right tool are available for nearly every work. The set includes a practical case, in which the tool can be stowed compact, clear and always handy.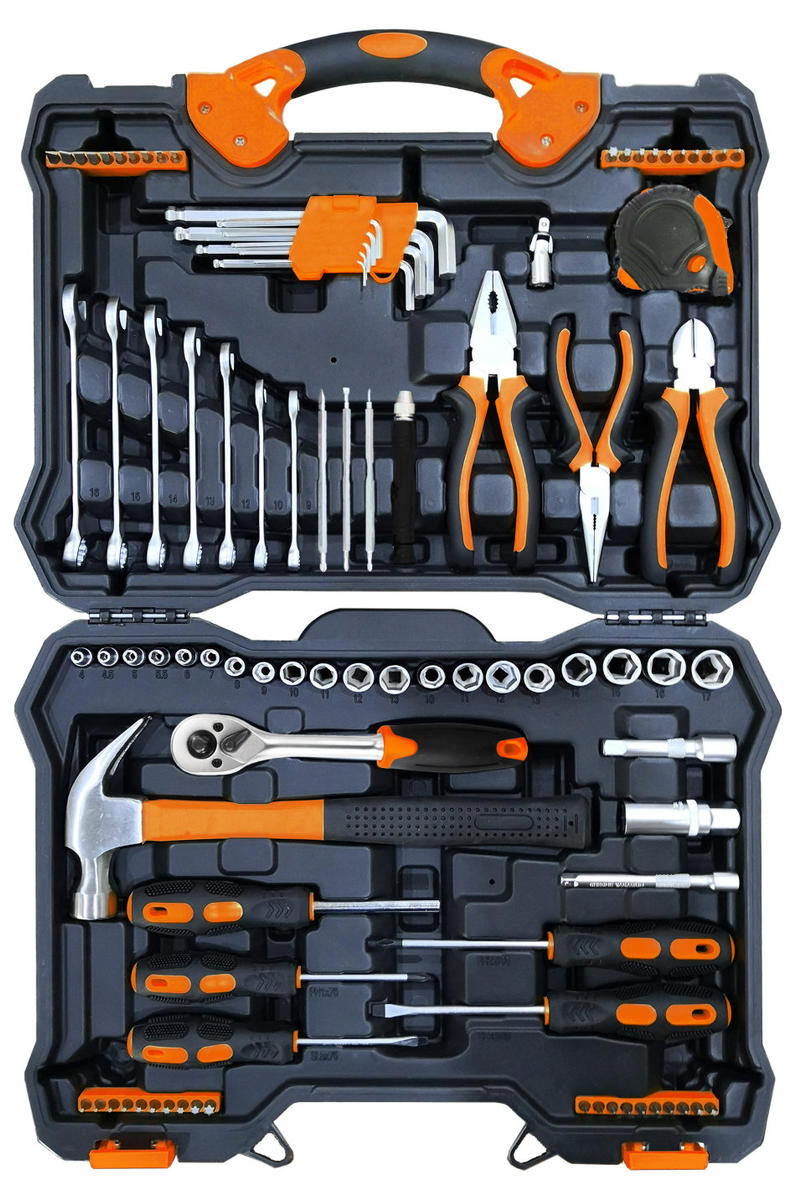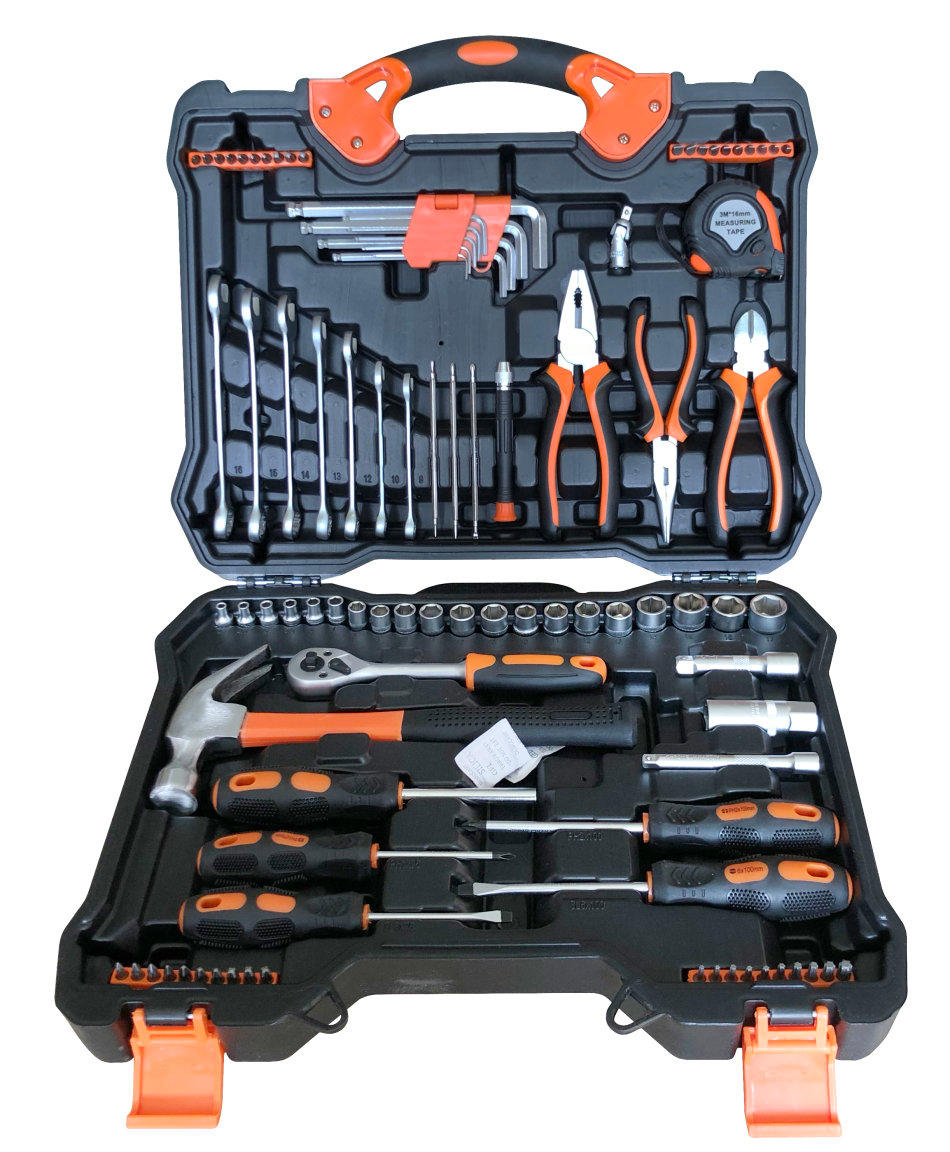 Product details
- Premium quality tools from the La Fermete Orange line Tool series!
- Universal tool kit - 95 parts in a solid case - Orange / black
- Includes hammer, pliers set, screwdrivers, spanner and many more
- Robust quality with ergonomic and non-slip handles for an optimal grip
- Ideal tools for the mechanic, artisan, skilled handyman or housekeeper
- Delivered in a solid case, where the devices can be stowed compact, clear and always handy
- Tools are heat-treated and chrome-plated to resist corrosion
- Heat treated for strength; chrome plated to resist corrosion
95 Piece set includes
- 40 x 1/4" Bits 25mm -Chrome Vanadium, TPR
- 1 x 1/4" Universal joint -Chrome Vanadium
- 1 x 1/4" 4" Extension bar -Chrome Vanadium
- 1 x 3/8" 3" Extension bar -Chrome Vanadium
- 1 x 3/8" 16mm Spark plug -Chrome Vanadium
- 12 x 1/4" Sockets 4-4.5-5-5.5-6-7-8-9-10-11-12-13 -Chrome Vanadium
- 8 x 3/8" Sockets 10-11-12-13-14-15-16-17 -Chrome Vanadium
- 1 x 12 OZ Claw hammer -Carbon Steel, FCS
- 1 x 1/4" & 3/8" 2-way 72 ratchet handle -Chrome Vanadium, PP+TPR
- 9 x Hex key 1.5-2-2.5-3-4-5-6-8-10mm -Carbon Steel, PP
- 7 x Combination wrench 8-10-11-13-14-15-17 -Carbon Steel
- 4 x 6 in 1 Screwdriver set -Chrome Vanadium
- 4 x Screwdriver 5*75, 6*100, PH1*75, PH2*100 -Chrome Vanadium, PP+TPR
- 1 x Spinner handle -Chrome Vanadium, PP+TPR
- 1 x 6" Diagonal pliers -Carbon Steel, PVC
- 1 x 7" Combination Pliers -Carbon Steel, PVC
- 1 x 6" Long nose pliers -Carbon Steel, PVC
- 1 x Measure tape 3mx16mm -Carbon Steel, ABS+TPR
- 1 x Blow case with handle
Product/Packaging Information
Product Dimensions
11cm(L) x 44cm(W) x 37cm(H)
Shipping Dimensions
11cm(L) x 44cm(W) x 37cm(H)